Thaddeus Wolfe
Thaddeus Wolfe studied glass at the Cleveland Institute of Art, graduating with a BFA in 2002. He has held residencies at Pilchuck Glass School (Stanwood, WA), Creative Glass Center of America (Millville, NJ), and Museum of Glass (Tacoma, WA). His work has been exhibited in New York at E.R. Butler and Co., Heller Gallery, Matter, R & Company (New York), Pierre Marie Giraud (Brussels) and with Volume Gallery (Chicago).

In addition to private collections, Wolfe's work is held in the permanent collections of the Yale University Art Gallery, Rhode Island School of Design Museum, Musee de Arts Decoratifs de Montreal, Indianapolis Museum of Art and the Corning Museum of Glass, where he was awarded the 2016 Rakow Commission.

Thaddeus lives and works in Brooklyn, NY.
View Available Works by Thaddeus Wolfe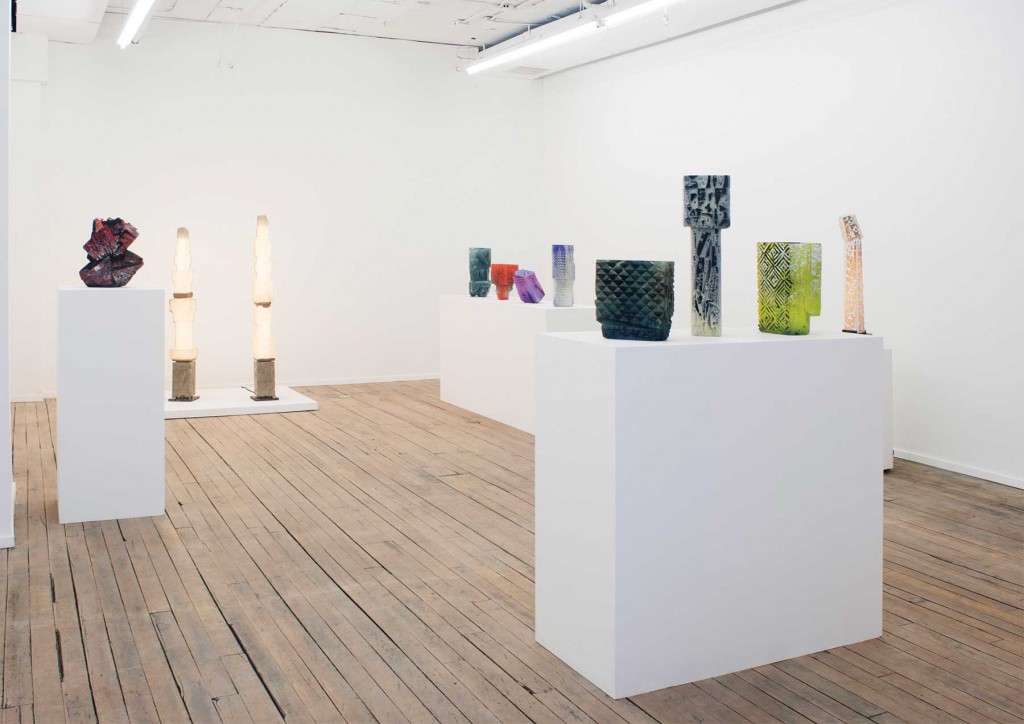 Artist/Designer's Web Site