OOIEE
The Office of Int.Est.Ext. was founded 1/1/16 by Matt Olson to work on a wide array of projects involving contemporary art and design. From furniture and objects to landscape and architecture related work, environments, and spaces...research, publishing, performance, writing, teaching, video, and more. It is a cross-disciplinary, open practice, based on the belief that the world makes us as much as we make it and thus, thrusting the work that emerges, whether commissioned or self-initiated, is an act of poetic surrender that gives life to something that is easy to care about. this manifests as a desire to follow and lead at the same time. A sense that, in the moment, everything is always collaborative in its essence. Attempting to stay in-between all things makes it hard to discuss, but seems to make it easier to distinguish between what is real and what is true in the way Herzog spoke of the difference between the accountant's truth and the poet's truth.

It seems almost silly in a way to want to work on everything and love it all equally but here we are, enthusiastic and open. Like the ocean and the internet. Our friend Black Elk (Hehaka Sapa) says: "Sometimes dreams are wiser than waking." and english ceramicist Rupert Spira says "Awareness is not something we do, it's what we are." We want to locate what we honestly love, then move towards it, participate in it and share. we don't want to separate life and work.

In the spirit of our practice, the name of the studio is "open" too, so there are lots of different ways to refer to it. The acronym OOIEE is nice. It's pronounced "WE" in English and "OUI" in French and accordingly, it means "us" and "yes", two very important words and ideas in our world. We like "IE" too because Interior/Exterior is really at the basis of everything, and when you look up "IE" in the dictionary you learn that it is derived from the Latin work "EST" which is a fun little serendipitous loop back. Those funny little loops happen a lot if you like to notice them. We do.

And it's hard to name a project. Screenwriters use Int.Est.Ext. in a script to express the spirit of a scene in a film. It stands for "Interior Establishing Exterior" which means something specific in filmmaking but alludes to an attitude OOIEE wants to cultivate in our work. The idea that a rich life within oneself creates a rich realm outside and with others... even though, if we were going to get really specific , which isn't the point, we'd say that there is no separation between the inside and the outside.

A good definition of love might be the temporary dissolving at the edge of the self. This dissolve creates a moment of connectivity that allows us to become the things and ideas and people in the world who seem to be calling us forward.

Matt Olson has been working on projects related to contemporary art/architecture/design/culture his whole life. Previous to founding OOIEE, he was co-founder and Creative Director of RO/LU from 2003-2015 during which time he oversaw work ranging from residential landscape design to residencies in museums. His work has been shown internationally and is in the permanent collection at the Walker Art Center and many esteemed private collections. He was artist-in-residence at both the Robert Rauschenberg Foundation and the Walker Art Center's 'Open Field'. He was included in the book form compendium of interviews from PIN-UP Magazine. He's been a visiting artist/lecturer at SCI-Arc, SAIC (School of the Art Institute Chicago), SCAD (Savanah Collage of Art & Design), UIC (University of Illinois Chicago) the Cranbrook Academy of Art and he currently teaches "Toward A Cross-Disciplinary, Open Practice" in the School of Architecture'sBDA program at the University of Minnesota.

All the work we do is organized around the idea that the spaces we were in profoundly affect who we are... that they make us, as much as we make them. Not just visually but, with all our senses and ways of knowing... smell, sound, sun etc. It's a view that' poetically expressed in Rainer Maris Rilke's eight Duino Elegy: "The creature gazes into the open with all its eyes."

The initials IEE come from "Int.Est.Ext." - the abbreviation for "interior establishing exterior" - used by screenwriters to communicate with directors and cinematographers about the soul or essence of a scene or shot. The name is a fun, spiritually lighthearted attempt to point towards poetic questions about space, both in the way we experience it and in the way it shapes and effects us.

Some indigenous peoples have held a more literal belief that what you see in the moment IS you... not that you're a separate being entering a space, encountering separate things, but that the space IS you. This excites us because it presents a possibility of an expanded understanding of how fundamentally important the choices we make about the spaces where we spend our time are.

The "garden" has long been used as a metaphor when we talk about human growth and meaning. There's a story we love about DT Suzuki, the scholar who is often credited with having brought Zen to the West by translating many important texts into English for the first time. In1953, he was invited to address the World Council of Faith in London. The group's members were very excited to hear about Zen as there was very little information available at that point. He took the stage to a packed house. "I cannot explain Zen to you" he began "but I want to tell you about my garden, which I love." He proceeded to share, in detail, about his simple Japanese garden for an hour with a deep spiritual genuineness... he received a standing ovation. His openness and gentle but absolute focus was a great influence on some of our heroes like composer John Cage, poet Allen Ginsberg and philosopher Alan Watts, to name a few, and we think of this often as a guiding principle in our work and attitude towards it.

But we're not just excited about the poetic and spiritual aspects of the landscape but also the emerging science around plant intelligence and the field of plant neurobiology. The fusion of historical and modern research seems to be pointing us toward.

This might all sound high minded - and it is in an aspirational sense - so it's important for us to attach it to a gentle humility that's based in the ground as well. Simplicity comes after complexity, not before it. The democratic attitude of early modern design practitioners like the Eames Office and Marcel Breuer is also deeply important to us. They were informed by a streak of optimism in the future based on a new approach to living involving technology and emerging production processes; they believed good design and aesthetics made your life better and wanted to make that available to the masses. We're inspired by this sensibility and see its presence today in a growing generalized public interest in ecology, meditation and mindfulness, contemporary art, and a longing for a deeper awareness.

We hope you can tell, we love our work. If you have any questions at all or are exploring a project, please be in touch. We'd love to tell you more about our process and approach.
View Available Works by OOIEE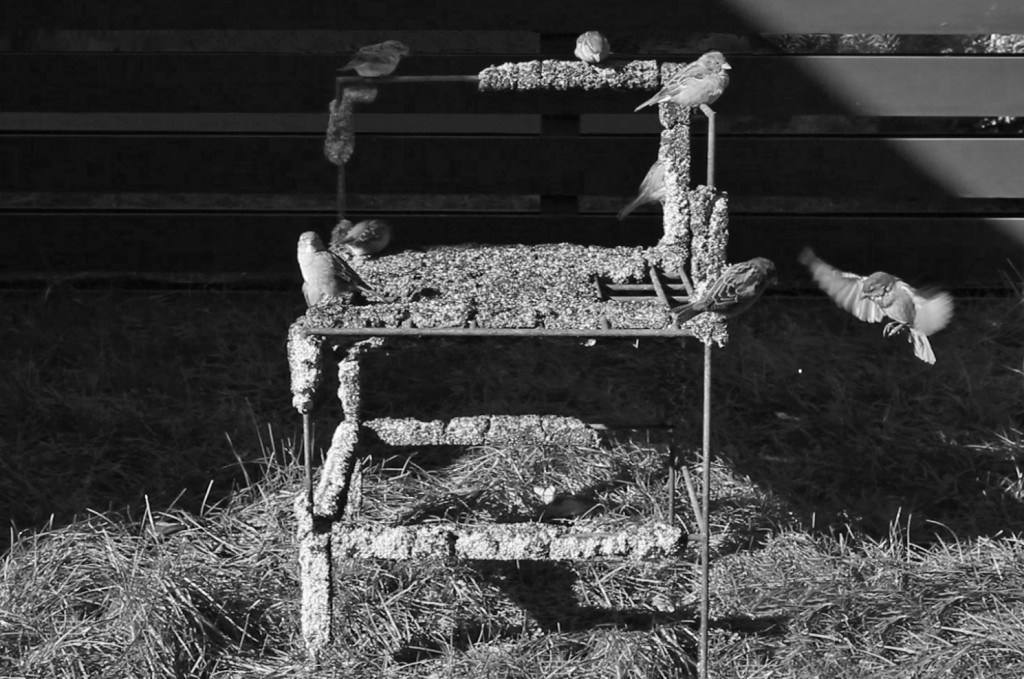 Artist/Designer's Web Site