Krueck + Sexton
Ron Krueck was born in 1946 in Cincinnati, Ohio, where, in his early years, he was exposed to art in the local art museum and was encouraged to draw. He chose to study architecture at the Illinois Institute of Technology in Chicago, where he was impressed with Crown Hall, designed by Ludwig Mies van der Rohe. During the summers, while studying at IIT, Krueck traveled, thinking he could gain more architectural insights from seeing the world's great cities and monuments than from working. After he received his B.A. from IIT in 1970, Krueck took a job at the Chicago office of C.F. Murphy, now Jahn, and then with the office of Hammond Beeby. In 1975 he left the practice of architecture to study painting and drawing at the Art Institute of Chicago, until he opened his office with the commission of The Steel and Glass House in 1979.

The studio continues to be influenced by Krueck's interest in art, as well as by his early education in the Modernist doctrines at IIT. Krueck had worked with Mark Sexton for ten years when they established the office of Krueck & Sexton Architects in 1991. Krueck has taught at the Graduate School of Design at Harvard University, and at the Illinois Institute of Technology, a position he held until 2012. Krueck's built work has received numerous design awards, and his architectural drawings are in museum collections and have been exhibited in exhibitions worldwide since 1981. Krueck is active in Chicago's cultural affairs and serves on boards and committees of related interest. Krueck was elected to the Interior's Hall of Fame, as well as to the College of Fellows of the American Institute of Architects in 1992.

Mark Sexton is a founding partner of Krueck + Sexton Architects, Mark designs and manages all of the firm's work along with Ron Krueck. His belief that exceptional architecture can and does make a difference to people's lives is a hallmark of the studio. His dedication to craftsmanship, material, and detail enables the firm's built work to express the values of modern design with a timeless quality.

Mark graduated from the College of Architecture at the Illinois Institute of Technology in 1980 and continues his support of the school serving on the Board of Advisors. He is a member of the GSA Design Excellence Program National Registry of Peer Professionals, the Chicago Architecture Biennial board and is on the faculty of Northwestern University teaching Architecture Engineering and Design at the School of Civil and Environmental Engineering.

He received the distinction of Fellow of the American Institute of Architects in 2006 and annually participates in the Bridge mentor program sponsored by the AIA, College of Fellows and Young Architects Forum.

Mark lectures at diverse venues worldwide including universities, cultural institutions and conferences. Sharing the firm's experience of collaboration, he has participated in symposiums jointly with clients, consultants and colleagues.

View Available Works by Krueck + Sexton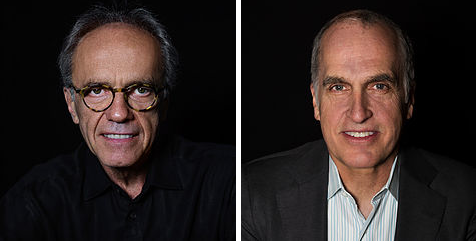 Artist/Designer's Web Site
Past Exhibitions