Jonathan Muecke
Jonathan Muecke has evolved a design practice that resists standard divisions between design, art and architecture, instead focusing on refined forms that investigate notions of positive and negative space, positional relationships to structures and the innate desire to read notions of functionality into objects that relate to human scale.

He studied architecture at Iowa State, interning at the architectural office of Herzog & de Meuron in Basel, Switzerland before studying design at the Cranbrook Academy of Art. In 2014 he was awarded the architectural pavilion commission from Design Miami and in 2015 he was awarded a USA Knight Fellowship.

Muecke's works are in the collections of several museums including The Museum of Art and Design in New York City, San Francisco Museum of Modern Art, Center National des Arts Plastiques in Paris, the Musée des Arts Décoratifs in Montreal, and The Art Institute of Chicago.

View Available Works by Jonathan Muecke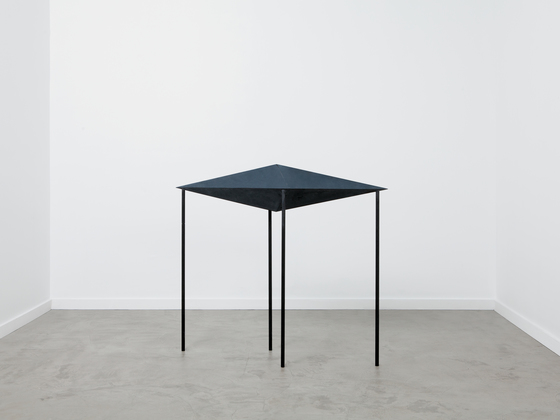 Artist/Designer's Web Site
Past Exhibitions
Publications