Anders Herwald Ruhwald
Anders Herwald Ruhwald (born 1974, Denmark) lives and works at Cranbrook Academy of Art outside of Detroit, USA. He graduated from the Royal College of Art in London in 2005. Herwald Ruhwald has had more than 20 solo exhibitions in the last 10 years in museums and galleries around the world including Middlesbrough Institute of Modern Art (UK), The Museum of Art and Design (Denmark) and the Cranbrook Art Museum (USA). During the same time his work has been shown in more that 80 group shows at venues like Yerba Buena Center for the Arts (San Francisco), Fondation d'entreprise Richard (Paris), Pinakotek der Moderne (Munich), Taipei Yingge Museum (Taiwan) and Kunsthal Charlottenborg (Copenhagen).

His work is represented in over 20 public museum collections including The Victoria and Albert Museum (UK), The Denver Art Museum (USA), The Detroit Institute of Art (USA), Musée des Arts Décoratifs (France), The National Museum (Sweden), The Museum of Art and Design (Denmark) and Taipei Yingge Museum (Taiwan).

In 2011 he was awarded the Gold Prize at the Icheon International Biennial in South Korea. He also received a Danish Art Foundation three-year work-stipend in 2010 and the Sotheby's Prize (UK) at the Victoria and Albert Museum in 2007. Reviews include publications the Guardian (UK), Wallpaper (UK), Artforum.com (US), Financial Times and Avenuel (Rep. of S. Korea).

Herwald Ruhwald has lectured and taught at universities and colleges around Europe and North America since 2006 and has held an associate professorship at the School of the Art Institute of Chicago. Currently he is the Artist-in-Residence and the Head of the Ceramics Department at Cranbrook Academy of Art in Michigan, USA.
View Available Works by Anders Herwald Ruhwald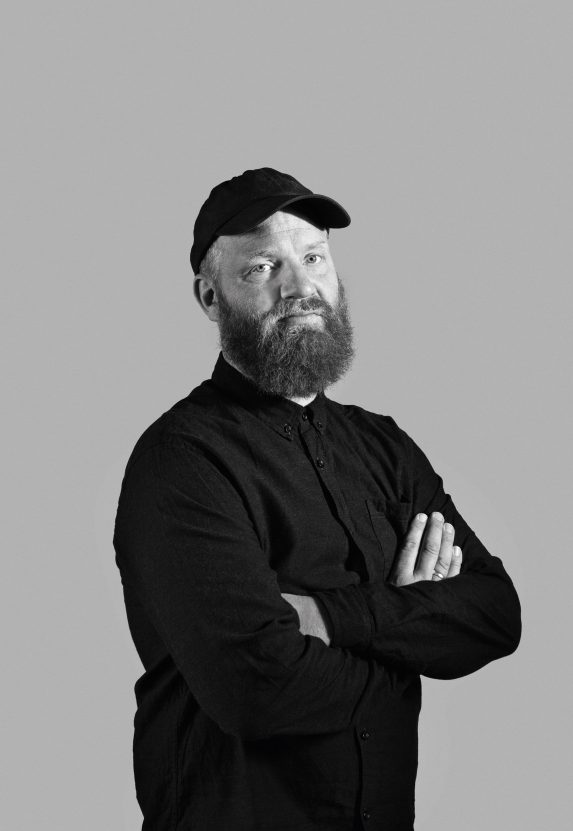 Designer's Web Site